Unified platform for,
student information & learning.
---
Modern application for running any type of educational institutes to manage administrative and student learning activities in one simple and beautiful platform.
Analyze, plan, and execute your student life-cycle as a mechanized system
Interact & Communicate

Administer multichannel engagement and outreach campaigns using campus event planning. Online collaboration & guided recruitment coaching using streamlined and highly personalized communication.

Online Registration & Admissions

Tailored registration & admission system according to your requirements with flexible & configurable admission application portal to attract & enroll best fit applicants.

Evaluate & On-board

Evaluation using critical success factors and effective short listing assessments with intuitive real time data visualizations of admission targets with actuals. Handle placement tests & interviews all online.

Student Record

Maintain all the student's academic information as a milestone in the student's growth. Track, organize and manage student records anytime, anywhere.

Online learning Assessment

Helps instructors manage all their class activities and assessments, all online. Providing a more intuitive & focused learning path to students thus enabling instructors to spend their time more productively.

Student Financial

A tool for your campus to manage student receivables, billing, collections and payments, reversals, refunds and cashiering for maximizing your organization's profits. Seamless integrations of student financials with third party systems.

Graduation & Alumni

Promote & transfer your students. Automating graduation processing from your student's graduation request up to convocations with your institute degree.
Benefits
While you focus on the quality of education, we help make rest of the tasks simple!
Benefits
While you focus on the quality of education, we help make rest of the tasks simple! ---
Admissions
Helps to streamline and organize admissions process and providing real-time insight into your applicant pool.
---
Multi-institution & multi-campus
Online/walk-in application
Auto verify admission eligibility
Adaptive checklist
Evaluation & processing
Admission affer & payment
Built-in Email/SMS & reporting
---
Curriculum & Academics
Enabling you to gain maximum control over the records—from the course catalog and schedule of classes to student data.
---
Centralized record with complete history
Online curse registration
Maintain the different versions of curriculum
Student attendance & grades
Student transfer & promotion
Grade report & transcript
Graduation & alumni
---
Online Learning / LMS
Content management delivery, blending & personalized learning, teacher & students communication & collaboration, online exams; all at one place.
---
Manage course outlines
Define Syllabus / lesson plan
Upload course material / resources
Personalize academic calendar
Live chat with other class members
Online quizzes, assignments & exam
Manage & Analyse desired outcomes with OBE
Online discussions, Forumns & announcements
Conduct online surveys & polls
---
Student Financial & Financial Aid
Simplifies the process for managing fee, invocing & payment. Find and use the financial information you need to make critical decisions.
---
Flexible, rules-based fee structure
Power fee calculation engine
Generate & review fee bills
Manage studnent ledger
Payments & collection
Reversal & refunds
Scholarship, discount & waivers
Tailor payment plans / installments
Payment Gateway Integration
---
Self Services & Mobile App
Enable Students, Parents & Staff to access information and use different features / function in the system from anytime and any where.
---
Manage personal information
View attendance & grades
View the student fee ledger
Download invoice & make payment
Plan the course work
Online course registration
Access the program road map
---
Data Analytics & Reporting
Simplifies the process for managing fee, invocing & payment. Find and use the financial information you need to make critical decisions.
---
Generate reports in PDF / Excel
Customize reports based on user req.
Visually stunning Data Exploration
Graphs & Trends to measure performance metrics
Export data in excel for analysis
Insights for better operational decisions
Actionable Insights & Cognitive Analytics
We work with institutions to transform them into a modern campus.
Specialized in providing business solutions to Universities / Colleges
Success stories from all around ASEAN, North America, Australia, Middle East and Europe regions
Oracle Partner in Higher Education
Huawei Partner in Higher Education
Partnerships with leading consulting firms in Europe, ASEAN and Middle East (CY2, Monad, Hitachi, INS)
Presence in Pakistan, Canada, Australia and UAE
Why Us?
A premier digital consultancy with an accumulative 70 + years experience that aims to help your institution maximize the potential of your business processes by furnishing unique, creative and out of the box solution tailored for your organization's growing need.
With the help of EFFII we are able to facilitate students for smooth online registration. Our Learning Management Process is streamlined. Teachers and Students find it very convenient to collaborate with each other and a better learning environment is created. XnRel Team is also very experienced and understands the needs of education sector.

Focus of Akhuwat has always been to provide quality education and by streamlining our processes, EEFII - Campus Management System helped us further. We have been able to provide an online learning environment to our students. With insightful dashboards, we are able to get daily reporting on our data. We are very happy with our choice of product and XnRel Team.

What we needed most was a system that could manage our expanding organization model and with help of Effii, all our campuses are managed very well in the system. It also comes with very powerful Financials module that helped us manage all fee rules and real time bank integration. XnRel Team is also very supportive and experienced in their domain.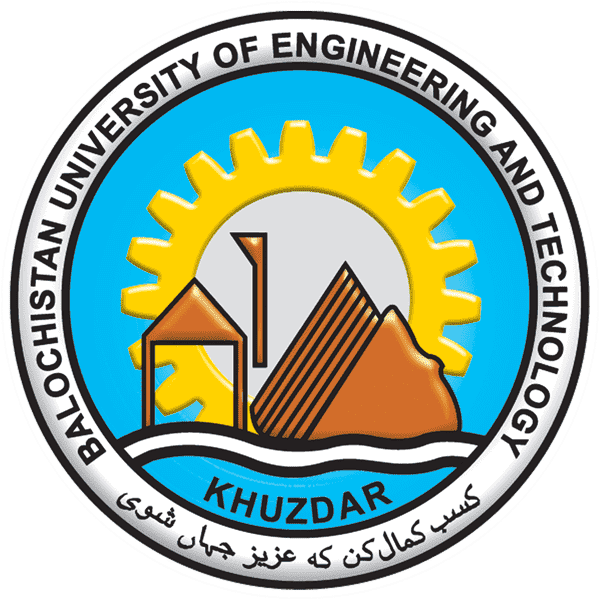 Plan your digital transformation with us, we are just one click away.
Plan your digital transformation with us, we are just one click away.